Christmas holiday closure 2022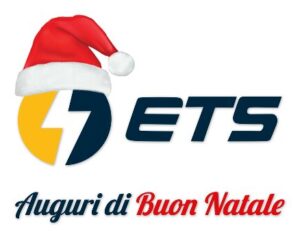 Dear customers,
we are heading for the Christmas holidays and ETS staff kindly inform you that our offices and warehouse will be closed from 24 December 2022 to 08 January 2023. Regarding all customers with a maintenance contract, service activities will be granted during this period.
We also inform you that ETS will not receive any goods from suppliers and will not deliver to custumers from 22nd December, 2022 to 8th January, 2023.
Besides, we invite you to group together the Bank Receipts and payment instructions due in December and extend them to 10th January, 2023.
We would like to thank you for the trust placed in us and wish you and your families a Merry Christmas and a Happy New Year.
Best regards from the ETS staff.
ETS – Engine Technology Solutions
          Official importer of stationary MAN engines
          Original spare parts MAN
          Biogas and diesel engine service