Closing summer break spare parts warehouse in 2019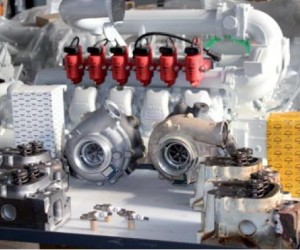 Dear customers,
We would like to inform You that ETS will remain closed during the period from 5/8/2019 to 18/8/2019 for the summer closing of August. For all ETS customers with an active maintenance contract, the service provided by the contract service will be maintained regardless of the closure of the spare parts store.
In order to better plan the suspension of the spare parts store service, please forward your spare parts and warranty requests by 26 July 2019 at 6 pm so that they can be processed before closing. Any order or warranty arriving beyond that date will be processed and filed from August 22.
We would like to thank you for your trust and wish you and your families a pleasant summer.
A cordial greeting and sincere thanks from all the ETS staff.
ETS – Engine Technology Solutions
          Official importer of stationary MAN engines
          Original spare parts MAN
          Biogas and diesel engine service