Increased price of genuine MAN spare parts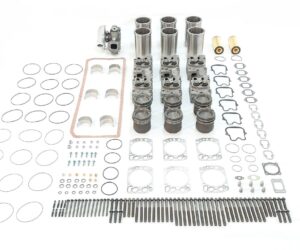 Dear Clients,
We are hereby informing you that the MAN spare parts price list will be increased substantially in two stages, the first by 8% in October 2022 and the second by 4% in January 2023.
MAN AG is justifying the increase to us due to the general economic conditions and as a necessary consequence of rising raw material and production costs; MAN factory believes that the adjustment is absolutely necessary and can no longer be postponed. As known, the costs of many raw materials have recently undergone major increases, as well as energy and transport costs. MAN operating fluids (original MAN oil and original MAN antifreeze/anti-corrosion) are not included in this price list. Therefore, we kindly ask you to check and consider the price changes published in our ETS After Sales Portal.
The ETS spare parts department is at your disposal and available for any needs or clarification.
Best Regards,
ETS – Engine Technology Solutions
          Official importer MAN stationary engines
          Original MAN spare parts trader
          Assistance service for biogas and diesel engines